"

I read a bit of it on Amazon, it totally pulled me in and I ordered it! " - Rajni Gagnon
Authors Bio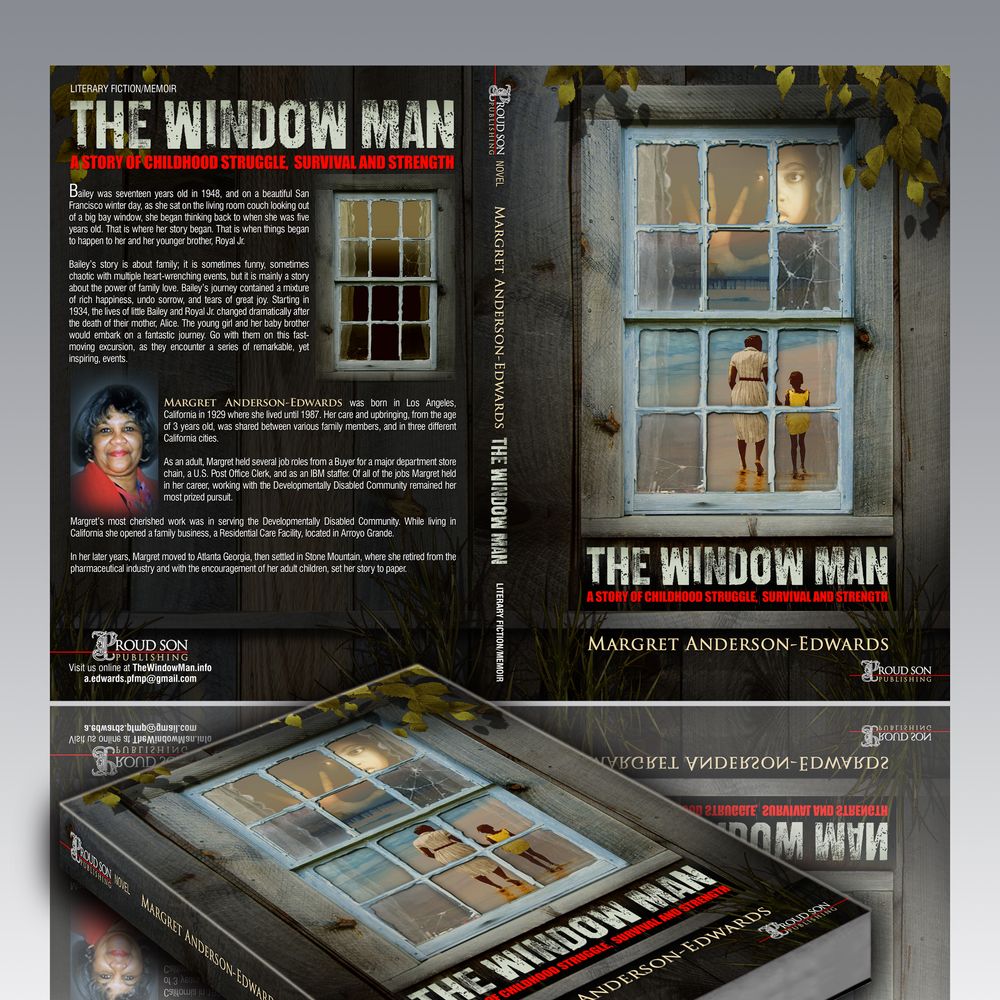 The window Man: A Story of childhood struggle, survival and strength
Five-year-old Bailey's first memory of her estranged father was when, in the middle of the night, he climbed into her mother's bedroom window and cruelly beat his former wife in the presence of their two children. Up to that time, five-year-old Bailey had no memory of ever having seen her father.
In 1934, the lives of Bailey and her three-year-old brother, Royal Jr., changed dramatically after the untimely death of their twenty-one-year-old mother, Alice, and the abandonment of their father, Royal.
Royal was a player, a womanizer, a hustler, and a jokester – but he was unpossessed of the responsibilities and role of fatherhood. By the time Bailey was twelve-years-old, her absentee father was also dead; murdered by his new wife, by way of a knife to the chest. The young, orphaned siblings would embark on a fantastic journey, first residing in an orphanage, then with foster parents, and finally in the loving homes of relatives while living in three California cities; Los Angeles, San Francisco, and Santa Barbara.
Young Bailey and Royal Jr. were eventually rescued from a miserable life as foster children by a family member, a childless woman who had also helped raise their father, their Aunt Elta. Elta was a strong woman with a great talent for cooking and a reputation for providing her tenants with uber-clean rooms and delicious meals. But life with Aunt Elta presented its own challenges and uncertainties, all of which added various complexities to the rearing of Bailey and Royal Jr.
This book will appeal to fans of memoirs or stories featuring a strong female character, the drama that family secrets create, inspirational stories of being orphaned in youth with a victorious aftermath, or those who like a suspenseful thriller with a generous portion of humor woven into the story.
This novel tells the story of two young children who had a grim start in life, but with the love and support of relatives, overcame their arduous early years and ultimately flourished. Go with Bailey on this fast-moving expedition, as they encounter a series of remarkable, yet inspiring, events.